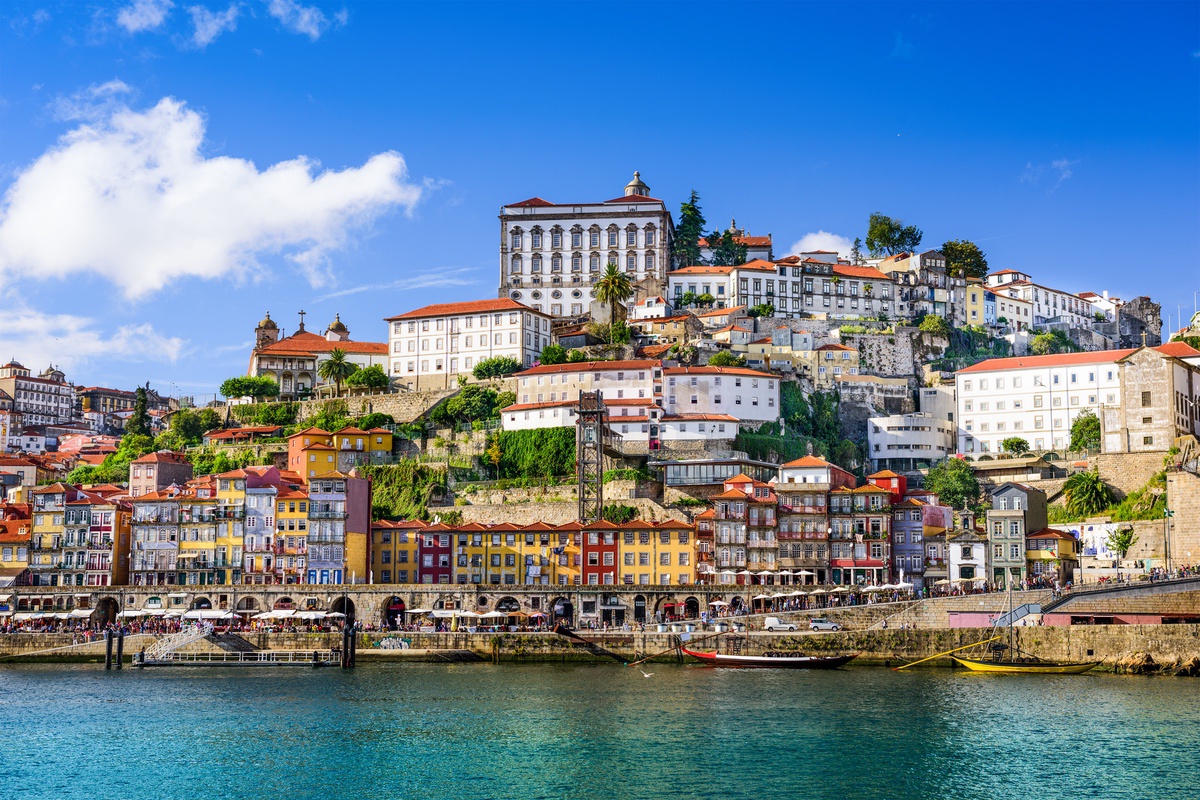 You can choose a different language:
Check-in: 15h00
You can check-in starting at 15h. If you want to check-in before (maximum 2 hours before), please let us know in advance as it may be possible.
Rua do General Torres 28,
4430-106, Vila Nova de Gaia,
Porto, Portugal
GPS: 41.138364, -8.610042
PARKING
We have an outdoor car parking space available for our guests 350 meters far from Douro Riverside, free of charge, but subject to availability and upon request.
In case you want to surprise your partner or guarantee a more comfortable arrival, we provide several packages that if bought in advance, makes the first day stand out.
Have a look and if you want something different or have a suggestion, let us know.
SAFETY
For your own safety and security, we have surveillance cameras installed to monitor the entrance access. We have also installed inside your flat smoke and carbon monoxide detectors.
Fire Extinguishers: Just outside the flat
First Aid Kits: In the bathroom
Emergency Exits: Leave your flat and go down the stairs and leave the building
Emergency Number: 112
CONTACT INFORMATION
You can call us to any of the above numbers:
We don't have WhatsApp or iMessage.
PT: +351 308 801 544

US: +1 (949) 484-0479

UK: +44 7481 341807

BR: +55 (19) 3957-8878

E-mail: hello@douroriverside.com
HOUSE RULES
Smoking indoors is not permitted.

Sorry, no pets are allowed.

Please respect other guests.
Nearest "Handy places to know"
SMART TV
Our Netflix & Spotify accounts are already logged on. We've made an account for you to use if you decide to watch/listen something. You also can see our cable TV channels. The TV doesn't turn left or right so please don't force it.
Air Conditioning
If the temperature of the bedroom doesn't suit you, feel free to turn it on, either to warm up or cold down. In the winter, it may take 5 minutes for the AC start working after turning it on.
KITCHENETTE
The kitchenette is equipped with refrigerator (fridge), microwave, coffee machine, toaster, electric boiler, ceramic hob as well as with pans and frying pans, dishes, glasses and cutlery so that you can prepare your meals and eat watching the outstanding views of the River Douro.
SOFA-BED
We only leave the bed sheets and pillows for the sofa-bed when the number of guests are greater than 2. If you want to use it let us know in advance.
HEATING
In each living room/kitchen & bathroom there are eletric heaters that also can be used during the winter to heat the other side of the apartment. To Turn it ON/OFF you need to find the button either on the right side of the equipment or on it's back. Feel free to use it but please turn it off when you are not inside.
SNACKS & DRINKS
Everything you can find inside of your apartment is at your disposal, free of charge. We don't charge any other rate for any snacks or drinks we leave inside.
CHECK-OUT: 12H00
The cleaning service may arrive shortly. You may stay a little longer till they arrive, but please cooperate with them when they arrive as they have a limited time and we normally have guests coming in the same day.
Official CITY Information
PORTO CARD (Official City PASS)
Porto Card provides free entrances to 11 museums and discounts to other museums and restaurants. You can either choose between the Walker version or the Transport version, which gives you free transportation along the city for the period of you choice. You can choose 1 Day, 2 Days, 3 Days or 4 Days. You can buy the Porto Card at the Airport, Tourism Offices or in-app through the AppStore.